Categories
Archives
We have just released a small update to the Media Topics contr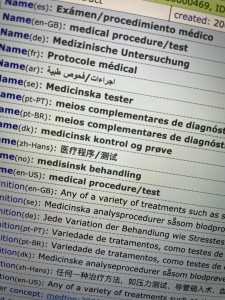 olled vocabulary for news and media content. The changes support the Winter Olympics which starts this week.
The changes are:
The definition of bobsleigh (medtop:20000854) was changed to reflect the fact that bobsleigh now offers a one-person version (which is incidentally referred to as "monobob"). The new definition is: One, two or four people racing down a course in a sled that consists of a main hull, a frame, two axles and sets of runners. The total time of all heats in a competition is added together to determine the winner.
Similarly, the definition of freestyle skiing (medtop:20001058) was changed to reflect new events this year. The new definition is: Skiing competitions which, in contrast to alpine skiing, incorporate acrobatic moves and jumps. Events include aerials, halfpipe, slopestyle, ski cross, moguls and big air.
We also took the opportunity to add a term which was recently suggested by ABC Australia and Fourth Estate in the US:
We would like to thank to all Media Topics users and maintainers for their feedback and support.