Categories
Archives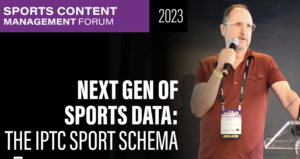 The IPTC Sports Content Working Group is happy to announce the release of IPTC Sport Schema version 1.0.
The first new IPTC standard to be released in more than 10 years, IPTC Sport Schema is a comprehensive model for the storage, transmission and querying of sports data. It has been tested on real-world use cases that are common in any newsroom or sports organisation.
IPTC Sport Schema has evolved from its predecessor SportsML. In contrast to the document-oriented nature of SportsML, IPTC Sport Schema takes a data-centric approach which is better suited to systems dealing with large volumes of data and also helps with integration across data sets.
"We reached out to many companies dealing with sports content and built up a clear picture of their needs," says IPTC Sports Content Working Group lead Paul Kelly. "They wanted up-to-date formats, easy querying, the ability to handle e-sports and the ability to cross-reference between different media and data silos. IPTC Sport Schema addresses those requirements with a new basic model at the abstract end, and adhering to common use cases to keep things grounded."
Content in Sports Schema is represented in the W3C's universal Resource Description Framework (RDF), which renders any kind of data as a triple in the form of subject->predicate->object. Each component of a Sports Schema triple has a reference to an ontology, which defines the model at the heart of the standard. Querying is done using the W3C's SPARQL standard, a kind of SQL for RDF.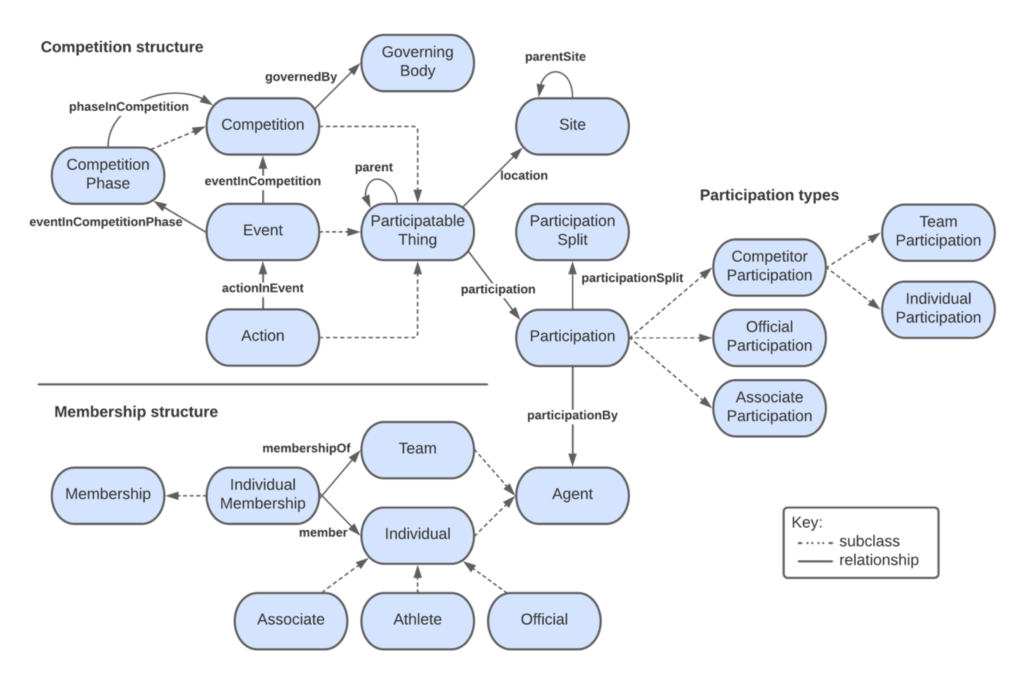 "The IPTC has been working on RDF and semantic web standards for more than 10 years, going back to rNews and RightsML," said IPTC Managing Director Brendan Quinn. "So we are very happy to release another semantic standard that can help organisations to publish and share sports data in a vendor-neutral, interoperable way."
Being RDF-based, IPTC Sport Schema can be rendered in XML, JSON and the simple Turtle format, and can be converted easily between all three formats using free tools such as Apache Jena.
"Those familiar with SportsML or SportsJS should recognise the basic components of Sport Schema," says Kelly, "both in the ontology and in the sports vocabularies introduced with SportsML 3.0, which were designed specifically with semantic technologies in mind."
To support take-up and share information about the new standard, the IPTC has created a dedicated website, sportschema.org. The site contains:
Those wishing to try out some SPARQL queries against some sports data should visit Sport Schema's query endpoint. It includes example queries showing how to build a team roster, league standings and more from our sample data sets.
For more information on IPTC Sport Schema, see the IPTC's landing pages on the IPTC Sport Schema standard, the standalone site sportschema.org, or the project's GitHub repository.
If you are interested in joining those who are working on implementing IPTC Sport Schema in your project or your organisation, we would love to hear from you. Please contact us via IPTC's contact form.