Categories
Archives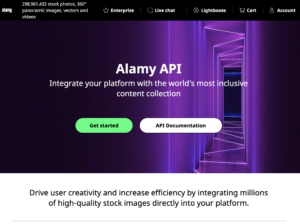 Alamy, a stock photo agency offering a collection of over 300 million images along with millions of videos, has recently launched a new Partnerships API, and has chosen IPTC's ninjs 2.0 standard as the main format behind the API.
Alamy is an IPTC member via its parent company PA Media, and Alamy staff have contributed to the development of ninjs in recent years, leading to the introduction of ninjs 2.0 in 2021.
"When looking at a response format, we sought to adopt an industry standard which would aid in the communication of the structure of the responses but also ease integration with partners who may already be familiar with the standard," said Ian Young, Solutions Architect at Alamy.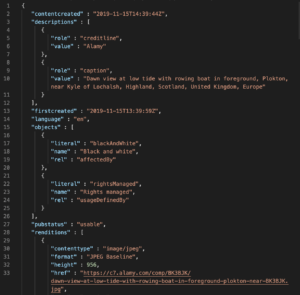 "With this in mind, we chose IPTCs news in JSON format, ninjs," he said. "We selected version 2 specifically due to its structural improvements over version 1 as well as its support for rights expressions."
Young continued: "ninjs allows us to convey the metadata for our content, links to the media itself and the various supporting renditions as well as conveying machine readable rights in a concise payload."
"We've integrated with customers who are both familiar with IPTC standards and those who are not, and each have found the API equally easy to work with."
Learn more about ninjs via IPTC's ninjs overview pages, consult the ninjs User Guide, or try it out yourself using the ninjs generator tool.