Categories
Archives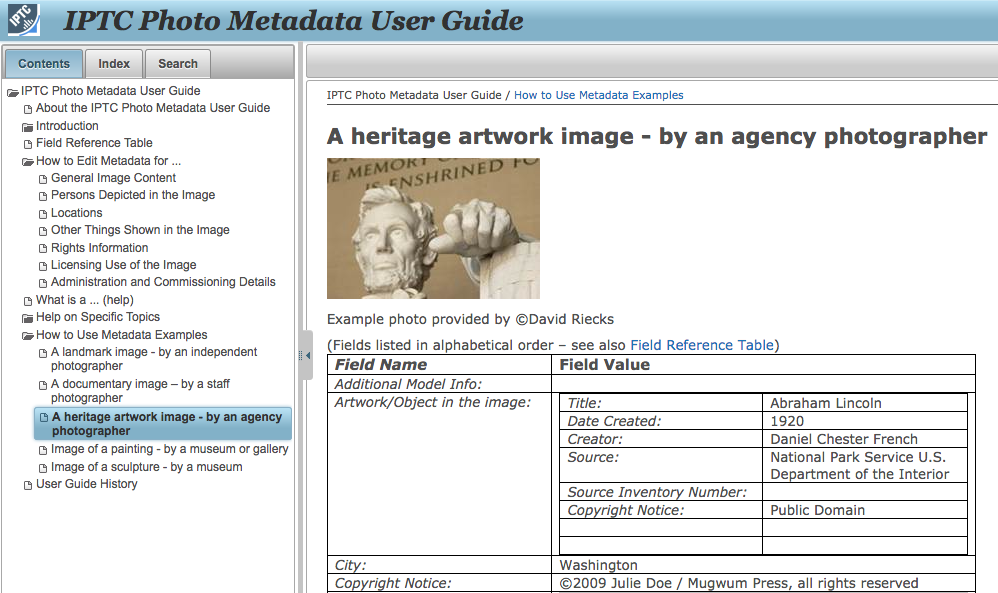 IPTC has published an updated Photo Metadata User Guide, for photographers, photo editors and professionals responsible for in-house metadata workflows, including digital asset management (DAM) systems.
Based on IPTC's widely used Photo Metadata Standard, the new User Guide contains practical information regarding photo metadata – from photographers familiarizing themselves with basics, to managers in related businesses who have a deeper understanding of implementation of standards and metadata.
A key use of metadata is to describe the content of an image, location and rights information; the guide groups metadata fields according to information types. "The User Guide will help when deciding where metadata should be put about a certain topic, and what data should or should not be filled into a specific field," said Michael Steidl, managing director of IPTC, and lead of IPTC's Photo Metadata Working Group.
IPTC sets the industry standard for administrative, descriptive, and copyright information about images. The IPTC Photo Metadata Standard, supported by many software applications, is the most widely used standard because of its universal acceptance among photographers, distributors, news organisations, archivists, and developers.
The Photo Metadata User Guide walks users through the major groups of metadata, and for each IPTC field contained within each, it provides short guidelines on the use and semantics.
The first section of the guide outlines practical use for a basic understanding of applying photo metadata, and may be most helpful to photographers becoming familiar with adding it to their photos for the first time. Photo metadata is key to protecting photographers' images, including copyright and licensing information online.
The User Guide addresses typical questions such as: 
What is a minimum set of fields to be used?
How is metadata preserved?
Five examples of metadata for independent, staff, and agency photographers plus images of artwork are given.
Photo metadata is also essential for managing digital assets. Detailed and accurate descriptions about images ensure they can be easily and efficiently retrieved via search, by users or machine-readable code. This results in smoother workflow within organisations, more precise tracking of images, and potential for licensing opportunities.
For professionals responsible for in-house photo metadata workflows and DAM systems, all IPTC metadata fields in the User Guide have been grouped by topic for easy reference: general description, persons, locations, things shown, rights and licensing information, and administrative data.
The User Guide does not focus on the user interface of a specific software, and will be updated regularly to include more details.
For questions about the Photo Metadata User Guide or about becoming involved in IPTC's work: Contact us.
Twitter: @IPTC
LinkedIn: IPTC